ClusterCS has reached its 2.08 version and we are excited to tell you what's new. In this update, we are focusing on improving the SPEED functionalities, software updates, and various bugfixes.
Speed Action – Proxy

Reverse-proxy is now achievable for applications that are not yet supported by ClusterCS such as NodeJS Server or Docker.
Using the Proxy action in the SPEED tab you can reverse-proxy to any IP and Port, locally or on an external server.
Speed Action – URL Redirect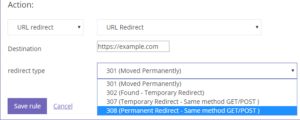 You can now create URL redirects straight from the SPEED tab. The "redirect type" filed specifies the redirect code to be used in the response. Available codes are:
301 – Permanent redirect
302 – Temporary redirect
307 – Temporary Redirect and keep method
308 – Permanent Redirect and keep method
Speed Action – Require Authentication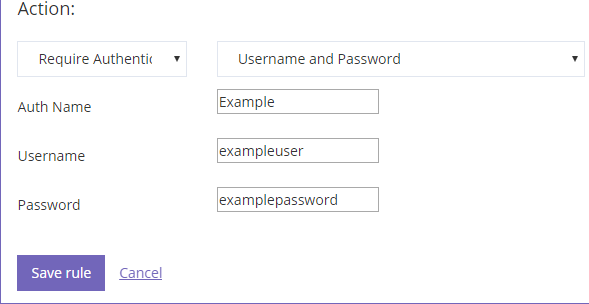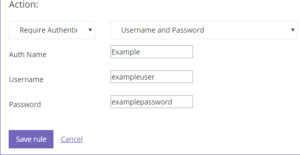 You can now temporarily secure a webpage or certain links with a username and password in order to add an extra layer of security. This is especially useful in Development Environments where you don't want Search Engines to index your website/page.
Update:
Ioncube has been updated to version 10.3.4 released on 2019-04-07;
Backup Start Now – you're now being notified when the backup job starts.
Bugfixes:
Enable custom config for apache/lighttpd in SPEED;
Adding a license says out of license error on the /manager/entities/add/cluster page;
PHP Warning: PHP Startup: Unable to load dynamic library '/opt/php-7.1/modules/soap.so' – /opt/php-7.1/modules/soap.so: undefined symbol: ps_globals.
UX Improvements:
Migration Label changes for Databases
Let us know what you think of this update and if you don't have an account, give it a try!