ClusterCS currently powers a large volume of UpCloud instances with many satisfied customers. The UpCloud users are leveraging the benefits of the ClusterCS Control Panel to manage from single server (UpCloud instances) to a multitude of servers for High Availability cluster deployments.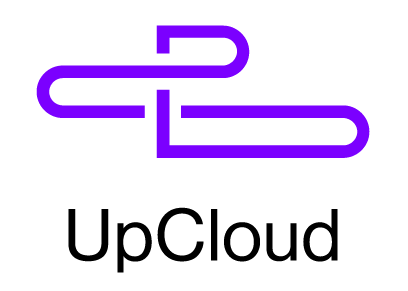 UpCloud is a European cloud hosting company offering the world's fastest cloud servers on an hourly billed infrastructure-as-a-service platform for the most business-critical customers from 8 data centers based in Germany, Netherlands, Finland, UK, USA, and Singapore.
UpCloud was recently chosen as the #1 cloud provider in Europe when it comes to price/performance ratio making their cloud the perfect fit for any website, e-commerce site or application looking for a boost in overall performance.
UpCloud's easy-to-use control panel and API let you spend more time coding and less time managing your infrastructure. Together with the community, they develop and maintain a large library of open source API-clients and tools as well.
What are the benefits of managing your UpCloud server on ClusterCS?
UpCloud provides unrivaled performance and flexibility in terms of infrastructure on top of which ClusterCS configures your web services for the best performance;
Remotely manage as many servers from a single-centralized but powerful Control Panel;
Powerful automation from both sides eliminates complexity and human error;
Scale to any number of servers in order to handle traffic growth and achieve High Availability for your infrastructure;
Benefit from UpCloud's private network and boost your operation speed and security within your Cluster;
Enjoy 24/7 Support from both, with us you are never left alone!
We have prepared a guide on our Knowledgebase in order to get you started on UpCloud with ClusterCS. You can find out here.
Let us know what you think of this update and if you don't have an account, give it a try, you can get a $10 credit bonus after your first purchase on your UpCloud account by using the following link!