Imagine one single dashboard from where you can manage all – we mean all your servers with full domain management and many other important features. Imagine a feature-rich Control Panel…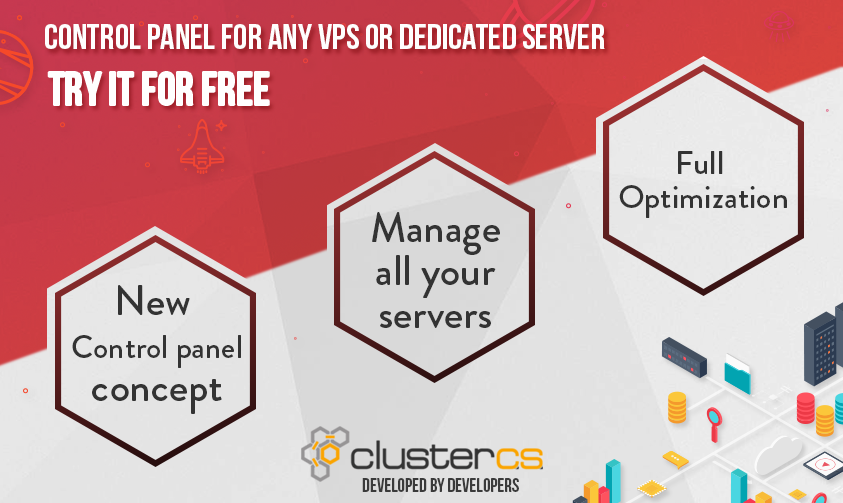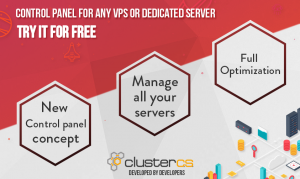 From our discussions over the years with developers all over the world, from experiences with overloaded websites, feedback from clients, complicated situations and extreme needs combined with many nights spent at the office;  our team has put all of these experiences and facts together and developed a new Control Panel. Whether you are a developer, a sysadmin or a website owner, the ClusterCS Control Panel we put together covers all your needs.
You can find bellow the most important ClusterCS Control Panel' features:
works with any VPS, cloud instance or dedicated servers;
has Advanced Domain Access Rules;
creates High Availability web clusters*;
manages ALL your servers from ONE dashboard. Even if they are hosted on different places> AWS, DigitalOcean, dedicated servers on any datacenter, you can manage them all from your ClusterCS Panel Account;
helps speed up your website by creating your own traffic and caching rules and by offering support for Nginx and Lighttp, that use the memory and CPU much better than a regular simple Apache based hosting;
automates the setup, it doesn't require a knowledgeable sysadmin or developer;
provides comprehensive insights and performance metrics for all the relevant info (Server Load, Connections, Failed page loads);
offers full domain management (DNS, ftp, db, emails etc);
manages unlimited sites, databases, emails;
keeps your site safe with automatic backups;
is also a powerful clustering tool.
The fact is that ClusterCS  takes care of all your server management needs. We provide one of the most elegant and most efficient solutions on the market, to manage and control all your web services from one single dashboard.
And with the help of an experienced support team your focus can remain only on growing your website and the business you are in.
Try our ClusterCS Control Panel now – for free! If you have any questions or curiosities, just drop us a line at hello@clustercs.com.